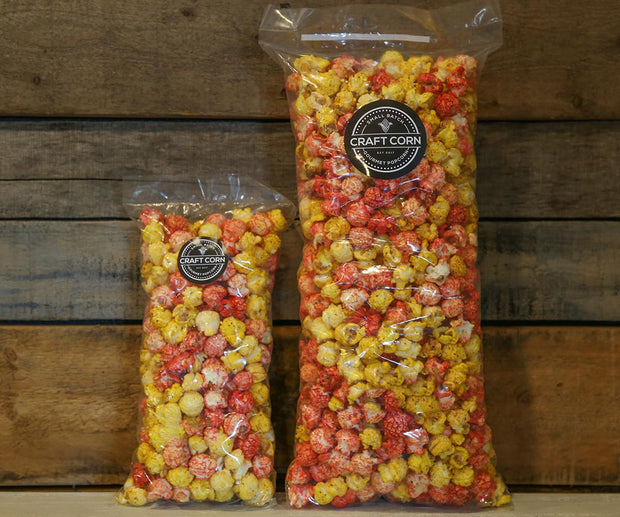 The best yet
This is so good I can't say much more only that it's soo good!
?????
i was also at cca when i got this and i am seriously conflicted. what is the flavor. it makes my mouth warm? that is all that can be determined. there seems to be anti-flavors in here, cancelling out the flavors i can FEEL are there, but i cannot comprehend. 4/10 but there are only 5 stars
Delicious Popcorn
This my favorite popcorn flavor. The watermelon pineapple tajin is just delicious, perfect blend of sweet and savory. Would recommend any day.
Absolutely Delicious!
This is my favorite popcorn. Growing up in heart of Los Angeles, it just takes me back home. It's the perfect mix of sweet and savory. I can eat it all day.